Techno-art is an inextricable link between the world of art and the world of high technology. The word "creativity" is quite multifaceted and everyone can find in it the side that is addressed specifically to him.
Creativity is the art of creating, creating and creating a new world around ourselves.
At the techno-art evening, we will do just that - create something new!
This is a concept where high technology and art are intertwined and create a harmonious union.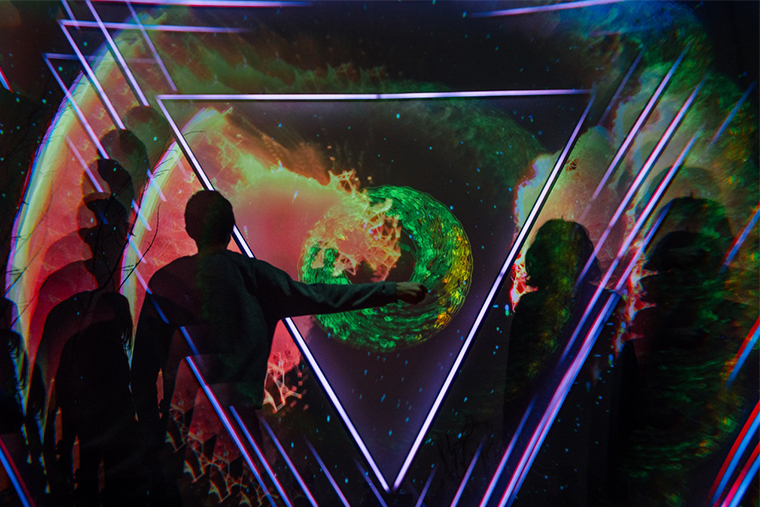 EVENT PROGRAM
Playing the online quiz "Technology and Art";
High-tech team building with art therapy;
Play areas;
Creation of an exhibition of art objects "Create your own art";
Cover band performance.
MASTER CLASSES AND ACTIVATION ZONES
Robotics
Guests of the event will need to be divided into teams, and from a special constructor create their own robots that will compete in the speed of races.

Create your art
In this zone, teams will create their own art objects from materials that will be offered, or their own canvases.

Zone "Mind Games"
A special device that reads brain activity using a sensor attached to the player's head converts the intensity of mental activity into a directed movement of a marker - a special ball floating in the air. The player's task is to move this marker to the side of the enemy with the power of thought! Players from different teams compete.

neon bar
At the event, guests will be able to taste signature cocktails.

VR attraction
In the VR zone, you can immerse yourself in the virtual world.
DECOR

At the event, we will make a virtual exhibition of paintings, projecting them onto the walls.
A backlit foil photo zone will effectively fit into the atmosphere of the evening.